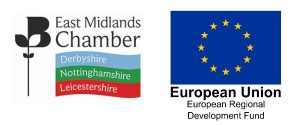 Action Planning Workshop
Paid Digital Advertising gives business owners an amazing opportunity to reach both new and existing customers whilst they are actively online. These consumer activities might include: Searching on Google or Microsoft Bing, Scrolling through their Facebook feed, Looking through Instagram stories and discovery feeds for inspiration or using LinkedIn for professional networking and prospecting.
Paid Digital Advertising gives business owners the chance to gain new customers at the precise moment someone is looking for your product or services
Adults in the UK spend, on average, between 3 hours 30 minutes to 4 hours 2 minutes per day online, with over 50% of this time spent on Social Media activities. Whilst there are billions of searches every day across Google & Bing.
This provides huge opportunities for businesses to reach people who could be interested in their products or services at the exact time they are looking.
But every paid digital channel might not be relevant, and the online workshop will look at how B2B and B2C advertising is different across these platforms, and how each could relate to your business.
Who should attend this online workshop? 
This online workshop is ideal for business owners or marketing teams looking to grow their customer base, and are looking at paid digital advertising for the first time, or have tried it in the past.
What will we cover?
The difference between search advertising and social advertising
How search advertising works (Google & Microsoft Bing)
How display advertising works (Google & Microsoft Bing)
How social advertising works (Facebook, Instagram & LinkedIn)
How to measure success from Paid Digital Advertising
How to capture data to improve your advertising strategies
Monitoring and managing your paid digital campaigns
Ideas around remarketing or retargeting paid digital strategies
What outcomes can you expect from joining us? 
After attending this workshop, you will:
Understand the vast differences between search and social advertising.
Know which platforms to consider first for your type of business.
Learn how to monitor and manage your paid digital campaigns.
Understand the importance of measuring conversions from your advertising.
Learn how to capture information to potential remarket or retarget non converting web visitors.
This is an interactive, action planning online workshop. You will leave this session with handouts and a practical action plan which can be implemented within your business. Where possible, we would like to encourage you to join this session with your video camera turned on and when instructed by the facilitator, you may un-mute your microphone to take full advantage of the interactive nature of the workshop. For the best user experience, we recommend joining the workshop using Chrome or Firefox as your web browser.
Here's how simple it is to book your place
This online workshop has limited places and priority will be given to those businesses who have accessed less than 12 hours of support through the programme and they are trading SMEs based in Leicester and Leicestershire.
This workshop will be delivered via 'Go To Training'. To attend this fully-funded event, your organisation must be registered and verified as eligible to receive support through the Digital Growth Programme. If you're not already registered, you can do this now: http://www.ebusinessclub.biz/register
Once you are registered onto the programme you can book your place onto our webinars and workshops. Please note we can only accommodate one delegate per organisation on this webinar.
To register for a place all you need to do is complete our booking form. It's quick and easy and if you have any questions, just contact your dedicated Events & Engagement Officer.
This webinar is delivered by the East Midlands Chamber's Digital Growth Programme team and is part-funded by the European Regional Development Fund, East Midlands Chamber and Leicestershire County Council.