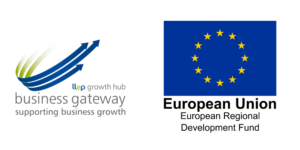 Getting started with Financial Skills for Your Business: a comprehensive insight into important financial skills that every business owner should have.
Your accountant hands you your profit and loss statement and all you see is a wall of numbers.  You make business decisions on intuition and hope everything works out financially somehow.  You don't really get the 'financial jargon' and so avoid it.  Sounds familiar?  If so, then this workshop is perfect for you
During this interactive workshop, we will cover what every successful business owner needs to know about their finances.  We will look at practical, down-to-earth matters – not the theoretical and academic stuff.  We will also focus on strategic financial information, not the day-to-day detail.  To get the most benefit, bring your own profit and loss and use it in a range of exercises (we won't ask you to share with anyone).
As the workshop progresses, we will complete a worksheet with key financial information and an action plan for your business – all designed to ensure you are equipped to take your business to the next level.
Who Should Attend This Webinar?
Business owners who want to sharpen their financial skills and get a grasp of the key strategic financial information for their business.  This is a highly interactive workshop, not a webinar, so participants should be prepared to engage in discussion.  To get the best outcome, participants should bring a recent profit and loss statement from their business (annual accounts are ok), although we will provide 'sample' company data for those who do not bring their own.
What will we cover?
What financial skills every business owner needs to have to ensure business survival
What drives profit – and it is not just sales!
The difference between gross and net margin and how to calculate them
Break down of your own financial model
Calculate your own breakeven
Difference between margin and mark-up and overview of main pricing methods
Impact of the product mix on your margin
How to shorten your cash collection cycle
Key tips on managing cash, including calculating how big your buffer cash needs to be
What Outcomes can you expect from joining us?
Clarity on what drives profit in your business
Breaking down your own financial model and understanding the moving parts
Calculating the breakeven for your own business
A completed worksheet with the key financial information for your business
Clear actions to take the financial control of your business to the next level
This is an interactive, action planning online workshop. You will leave this session with handouts and a practical action plan which can be implemented within your business. Where possible, we would like to encourage you to join this session with your video camera turned on and when instructed by the facilitator, you may un-mute your microphone to take full advantage of the interactive nature of the workshop. 
About the Speaker:
Alice Davidchack is a Chartered Management Accountant and a Business Coach.  She runs her practice from North West Leicestershire, working with business owners throughout the UK.
This presentation is delivered in partnership with Business Gateway Growth Hub and Business Engine Room and is part-funded by the European Regional Development Fund. Places are limited and priority will be given to trading SMEs based in Leicester and Leicestershire.
Please note: This event is fully funded and FREE for you to attend.  In return, we ask for a few minutes of your time to complete an SME Enrolment form, if your business has not already done so. Only one form per business is required. Without a completed form we cannot guarantee your place on this or future Business Gateway events. Further details will be provided upon booking.