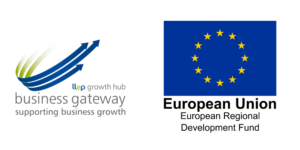 Getting started with financial business resilience: safeguard your demand and supply chain for a sound financial future.
COVID-19 has shaken our economy to the core and exposed vulnerabilities which meant many businesses have struggled to survive.  While no one could have predicted the current situation, there are ways to strengthen the business to prepare for the unexpected – be it a customer leaving and unable to pay, a product recall, supplier increasing prices or supply shortage, demand falling away or changing, staff leaving unexpectedly, and many other situations which cause financial strain on businesses.
In this webinar, we will explore ways to build your company's financial strength and resilience – its ability to respond and survive in the face of the unexpected.
This webinar will cover:
Why bother with resilience
Key areas of financial resilience in practical terms
Steps to build financial resilience into your business
How to assess where your business is right now
Setting goals for improved resilience
Working example to create a plan for your business
Who should attend:
Business owners and finance managers, who are responsible for financial management and would like to explore ways to make their business stronger financially.
About the speaker:
Alice Davidchack is a Chartered Management Accountant and a Business Coach. She runs her practice from North West Leicestershire, working with business owners throughout the UK.
This presentation is delivered in partnership with Business Gateway Growth Hub and Business Engine Room and is part-funded by the European Regional Development Fund. Places are limited and priority will be given to trading SMEs based in Leicester and Leicestershire.