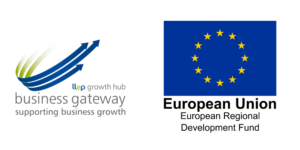 Understanding how a contract is formed and the clauses that protect your business
Are you keen to learn more about setting up employment contracts correctly? Maybe you're a small business owner or HR professional working in an SME and you're responsible for ensuring appropriate clauses are in place, to protect your business as we enter a period of change? If you are, this session will show you where to start.
In the current climate, more and more employers and staffing managers are realising the need to evaluate and shore up their HR procedures and employment contracts, to ensure they adequately meet the unfolding challenges for their businesses.
For most of us, now is the time to ensure employment clauses are robust and the terms they express reflect the changes in trading conditions, that may potentially lay ahead.
Whether you want to take this opportunity to review and update your terms and conditions and restrictive covenants or gain an understanding of what clauses you might consider, this session will help you set off on the right foot.
Who should attend this session?
This business-essential session is aimed at SME owners and HR professionals, who are responsible for forming employment contracts and ensuring they meet both existing legislation and the evolving needs of their organisation.
What will we cover?
Understanding how a contract is formed.
Getting to grips with contractual terms and conditions.
Changing terms and conditions – what you need to know.
Looking at notice periods and how these work in practice.
What outcomes can you expect from joining us?
After attending this session you'll understand how to:
Confidently form a watertight employment contract.
Ensure appropriate clauses are in place to protect your business.
Who'll be presenting this session?
Sarah Loates is a Chartered HR Professional with over 20 years of experience in the field. She has provided HR advice, support and leadership to a wide range of sectors and business types, from private and family-owned businesses to significant multinationals including E.ON. Sarah has a breadth of knowledge and her areas of expertise include employee relations, employment law and talent management.
This presentation is delivered in partnership with Business Gateway Growth Hub and Loates HR Training and is part-funded by the European Regional Development Fund. Places are limited and priority will be given to trading SMEs based in Leicester and Leicestershire.
Please note: This event is fully funded and FREE for you to attend.  In return, we ask for a few minutes of your time to complete an SME Enrolment form, if your business has not already done so. Only one form per business is required. Without a completed form we cannot guarantee your place on this or future Business Gateway events. Further details will be provided upon booking.