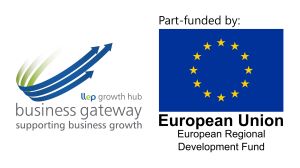 Getting started with brand meaning: understanding the importance of maintaining position and purpose
Are you a business leader or marketing professional responsible for growing your organisation's brand? Are you looking for ways to re-connect with your current audience or win new customers by elevating the communication of your brand proposition? If you are, this session is the perfect way to start.
A brand is so much more than just a logo. It's the distinctive visual communication of an organisation's ethos, reputation, purpose and offering. Building a strong brand presence that clearly communicates and reinforces what a business stands for, is probably now more important than ever. Put simply, customers and stakeholders, both inside and outside your business, need to understand who you are and where you stand in the market – especially in times of crisis when a confident position and coherent presence will be all-important in creating stand-out to drive recovery and growth.
Who should attend this session?
This business-essential online webinar is ideal for both SME business owners and leaders who are new to brand management and also marketing managers, creative professionals and design teams looking to refresh or refine their brand communication skills.
What will we cover?
Gaining a clearer picture of what a brand really is and why it's fundamental to your business.
Understanding how to articulate your values, purpose and proposition through effective branding.
Creating a brand voice that resonates with your audience and makes an emotional connection that galvanises your relationship with them.
What outcomes can you expect from joining us?
By the end of this engaging two-hour session, you will leave with:
An improved understanding of how to make your brand work for your business.
The tools needed to engage with your target clients more effectively at this challenging time.
A range of simple and practical tips you can start to use as soon as you return to your business to start defining and building a stronger brand.
Who'll be presenting this session?
This engaging session is delivered by Lindsey Newman-Wood from Passion Marketing. She is a Marketing and Innovation Specialist who is known for her enjoyable and practical workshops. Lindsey is passionate about inspiring businesses to create impactful marketing campaigns and has a wealth of experience helping organisations of all sizes across a variety of sectors, to ensure their brand strategy delivers measurable results.
This presentation is delivered in partnership with Business Gateway Growth Hub and Passion Marketing and is part-funded by the European Regional Development Fund. Places are limited and priority will be given to trading SMEs based in Leicester and Leicestershire.