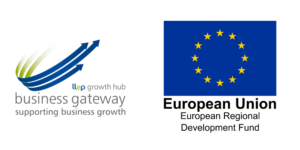 Getting started with a well-being strategy: understand how and why a well-being strategy can benefit you and your business
Investment in developing a targeted, tailored and measurable health and well-being strategy simply make good business sense. SMEs are not too small to have a well-being strategy as the benefits are clear.
Having a well-being strategy enables a company to demonstrate that they value their people and how they will support them to lead healthy and fulfilling lives, both inside and outside of work.
There are many reasons for developing a well-being strategy and these will vary depending on the company, however, the main driver is the desire to be a high performing company that is productive and competitive in the marketplace.
Developing your own bespoke well-being strategy can help you be clear about your objectives, identify where you may need to prioritise your efforts and activity and determine how you measure its impact and effectiveness.
This webinar offers some clear and simple steps that you can take towards creating your well-being strategy that really works for your business and your workforce.
This webinar will cover:
Understanding what a well-being strategy is?
Understand the benefits of a well-being strategy?
Explore key stages to consider when planning your strategy
Some practical steps towards developing a strategy
Who should attend this webinar:
This webinar is designed to support SME leaders who have a responsibility for well-being in the workplace and recognise the importance of employee well-being in relation to productivity and business success. This webinar is aimed at SME businesses.
About the Speaker:
Daksha Patel has over 25 years' experience working as a senior manager, trainer and coach in public sector organisations and within a management consultancy remit delivering results. Driven by a real passion for working with people to change habits and behaviours and improve personal and team effectiveness. Daksha uses practices based on neuroscience, positive psychology and team profiling which she is accredited to use, demonstrating new ways of working. She is a licensed Neuro Change Solutions Consultant and Certified HeartMath Coach.
This presentation is delivered in partnership with Business Gateway Growth Hub and Your Mind at Work and is part-funded by the European Regional Development Fund. Places are limited and priority will be given to trading SMEs based in Leicester and Leicestershire.