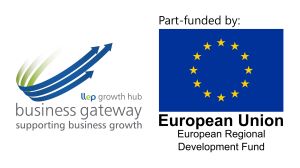 Getting started with a well-being strategy: Understanding how and why a wellbeing strategy can benefit you and your business
Are you an SME owner or manager, who is responsible for safeguarding the mental and emotional well-being of the people in your organisation? Are you conscious of the importance of creating a robust well-being strategy for the good of your business and everyone in it? If you are, attending this thought-provoking webinar will give you the knowledge and tools to take the first steps.
Investment in developing a targeted, tailored and measurable health and well-being strategy isn't just socially responsible – it's commercially prudent too. The benefits for everyone in businesses of all sizes, including SMEs are well proven. It's evident that having measures and mechanisms in place to support staff welfare, results in happier teams and greater organisational performance – and that's good for everyone.
There are many reasons to put time and effort into developing a well-being strategy, not least because it demonstrates an organisation values its people and cares about their health and happiness, both inside and outside of work.
This session sets out to help you gain clarity in your objectives, identify where you may need to prioritise your efforts and activity and put a measurable well-being strategy in place to support a healthier and more productive future.
Who should attend this session?
This webinar is designed for SME owners and managers, who are responsible for well-being in their business. It's specifically designed to support leaders looking to improve their understanding of the direct relationship between the positive mental welfare of employees the success of their business.
What will we cover?
Understanding what constitutes well-being in the workplace.
Exploring how having a well-being strategy in the workplace positively impacts performance.
Identifying the tangible benefits of a well-being strategy.
Learning the 10 key steps for creating a well-being strategy, that is relevant to your
business.
Looking at the well-being initiatives that should be a priority in the current climate.
What outcomes can you expect from joining us?
By the end of this session you will have:
A deeper appreciation of the importance of putting well-being at the heart of your organisation's culture.
A clear understanding of the simple steps you can take to create an achievable well-being strategy, that benefits your business by supporting the people in it.
Who'll be presenting this session?
This engaging session is brought to you by Daksha Patel, who specialises in optimising individual and team performance. She is a licensed Neuro Change Solutions Consultant and Certified HeartMath Coach and has over 25 years' experience working as a Senior Manager, Trainer and Coach.
Daksha has a real passion for inspiring people to make positive changes to habits and behaviours, to improve personal and team effectiveness.
This presentation is delivered in partnership with Business Gateway Growth Hub and Your Mind at Work and is part-funded by the European Regional Development Fund. Places are limited and priority will be given to trading SMEs based in Leicester and Leicestershire.