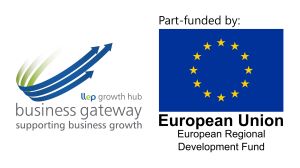 Smaller food and drink firms may have less access than others to the financing needed to invest in product development, manufacturing processes or inventory management technology. Funding provides opportunities to address both contemporary and future business challenges but knowing where and how to get funding is hard. Here we aim to make that process easier for you.
Who should attend? 
Leaders and owners of small businesses in food and drink production or retail.
What will we cover? 
In this 90-minute breakfast webinar, we will cover local, national and sector funds for producers and retailers.
You will come away with a practical understanding of the various forms of finance and grants to support your business.
Led by a qualified professional from FCA-regulated company, Edale, this webinar has scoured the current funding landscape for grants, loans and finance to help leaders of food and drink secure the finance they need to grow.
About the Speaker
Lawrie Chandler owns and leads Edale. He has worked in blue chip organisations and built his own business from a Companies House registration to now a directly regulated financial firm. Seeing peers wondering how to develop their businesses, he set up an SME advisory service and within a year, Edale supported six ERDF funded programmes sitting alongside a financial adviser business and now a creative design team too. Lawrie's roles for various firms since graduation in 1999 have involved sales, distribution, product design and manufacturing. Lawrie holds a 2:1 Business Law Degree from the London Guildhall University and Copenhagen Business School.
What people say about the session
"Mr Lawrie Chandler is a knowledgeable person.  He has an amazing delivery method and a very clear plan."  Delegate Creative Fuse Tees Valley – Bounceback funding
"All of the advice was really helpful, giving me direction and practical tools to move forward."  Delegate,  Creative Fuse Tees Valley – Bounceback funding
"Really valuable session, with an excellent host that really dived into my business to help me the best he could."  Delegate, Digital City Investment Readiness 2020
This webinar is delivered by the Business Gateway Growth Hub and is part-funded by the European Regional Development Fund. Places are limited and priority will be given to trading SMEs based in Leicester and Leicestershire.