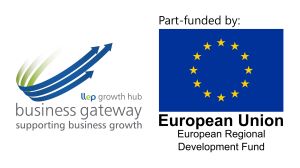 The Midlands is the UK's manufacturing heartland and Leicestershire is its most exciting growth hotspot.
The region has a diverse engineering skill base developed from a history of engineering, fashion production and advanced manufacturing, among others.
Who is this webinar for? 
Manufacturing and engineering SMEs in Leicestershire, looking to finance their recovery from Covid and growth into the future.
What will we cover?
You will get a view of the various funds and pots of funding for manufacturing, engineering and advanced material firms.
This is a 'learn and do' webinar with practical insights and information on funding pots. Don't search for funding needlessly, sharpen your skills with this breakfast webinar, and find out how to secure funds to take your firm forwards.
About the Speaker
Lawrie Chandler owns and leads Edale. He has worked in blue-chip organisations and built his own business from a Companies House registration to now a directly regulated financial firm. Seeing peers wondering how to develop their businesses, he set up an SME advisory service and within a year Edale supported six ERDF funded programmes sitting alongside a financial adviser business and now a creative design team too. Lawrie's roles for various firms since graduation in 1999 have involved sales, distribution, product design and manufacturing. Lawrie holds a 2:1 Business Law Degree from the London Guildhall University and Copenhagen Business School.
What people say about the speaker
"Overall it was great – a facilitation approach that was pragmatic and entrepreneurial was a breath of fresh air."  Delegate Creative Fuse Tees Valley Bounceback funding
"Fantastic tuition and expert guidance. Thank you for your support."  Delegate Digital City Investment Readiness 2020
This webinar is delivered by the Business Gateway Growth Hub and is part-funded by the European Regional Development Fund. Places are limited and priority will be given to trading SMEs based in Leicester and Leicestershire.