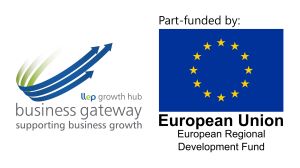 As a producer of food or drink products it is vitally important you invest time in your staff to allow them to perform to the best of their ability. Producers that work towards food standards find that staff performance is enhanced resulting in a more systematic approach to everyday tasks.
Many large UK & worldwide retailers/foodservice providers/agents require you to gain certification to a Food Safety Management Systems Standard as a prerequisite to supply/make contact with a buyer. The workshop will provide support to producers to recognise which Standard are suitable for themselves and how to plan/implement the Standard requirements
Who should attend this session?
Food and drink producers who are growing or have plans for growth and  looking at a food standard or management system to aid production & gain further business by fulfilling customer requirements
What will we cover?
Discussion/determination of the most appropriate food standards for your business e.g. SALSA, BRC & how they can be used
Benefits of certifications for accessing new markets & to the business
Tips for deploying good standards and practices
Advice on the most appropriate and cost-effective ways to achieve the desired standard
What outcomes can you expect from joining us?
A better understanding of how food management standards:
Are an essential part of the business growth plan
Can be used to improve management and give structure to an organisation
Can provide clear procedures and methods to endure products consistently meet customer specification & service level
Who'll be presenting this webinar?
Richard Wigley
Richard has an infectious enthusiasm and passion for food and drink and feels privileged to hold a Senior Management role within the industry. Richard's career is underpinned within factory floor/hands-on technical management experience in ready meals, bakeries, meat products & food service.
Jignesh Parekh
Jignesh is an experienced Food Technical Professional with 20 years' experience in food manufacturing and the food service industry. Experienced in all areas of the production process, including starting up a food and drink business, quality assurance, compliance and regulatory matters, and project management.
This presentation is delivered in partnership with Business Gateway Growth Hub and Food and Drink Forum and is part-funded by the European Regional Development Fund. Places are limited and priority will be given to trading SMEs based in Leicester and Leicestershire.