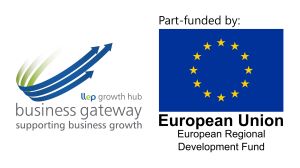 Bad debts and unexpected costs can have a detrimental impact on your cash flow, delay production and cause management stress.  From credit risk analysis of new customers to contingency planning for growth, this workshop will look at how to keep the cash coming into your business and understand the importance of financial planning.
The saying 'cash is king' is widely used and unanimously agreed upon, but many businesses are caught short with unexpected debt or loss of revenue. Business growth can also harm cash in the business, so cash flow forecasting is paramount to the sustainability and success of your business.  Whilst there is software available to offer options for business owners to have a better understanding of their cash position, many leaders have returned to a personal understanding of their cash position – and in this action planning workshop we find out why.
Who should attend this session?

Food and Drink producers (non-Finance trained) wanting to manage their cash flow.
What will we cover?
The difference between cash flow forecasting and accrual accounting
How to apply a structured approach to cash flow forecasting
Understanding of how to forecast based on business planning
Who should be understanding the company's cash flow position?
How to calculate monthly cash flow
Introduction to excel cash flow forecasting
Credit risk analysis
What to include and not to include on a cash flow forecast
How to make forecasting work for your food or drink business
What outcomes can you expect from joining us?
You will leave this webinar with a range of tools to help you:
Understanding of the importance of cash flow
A structure for a cash flow forecast, using Excel
Understanding of general themes around cash control – income and expenditure
This is an interactive, action planning online workshop. You will leave this session with handouts and a practical action plan which can be implemented within your business. Where possible, we would like to encourage you to join this session with your video camera turned on and when instructed by the facilitator, you may un-mute your microphone to take full advantage of the interactive nature of the workshop. 
Who'll be presenting this webinar?
Rachel Mallows MBE is a Northamptonshire businesswoman with over 30 years' experience in delivering training, coaching, mentoring and business support. Rachel is the founder and Managing Director of The Mallows Company Limited, a Wellingborough based business with a regional remit, supporting SMEs and larger businesses with a focus on the food and drink sector.  Rachel is also Director of the Weetabix Northamptonshire Food and Drink Awards (founded in 2009), Made In Northamptonshire, and is Chair of Trustees of The Daylight Centre, Wellingborough which runs a foodbank.
This presentation is delivered in partnership with Business Gateway Growth Hub and Food and Drink Forum and is part-funded by the European Regional Development Fund. Places are limited and priority will be given to trading SMEs based in Leicester and Leicestershire.