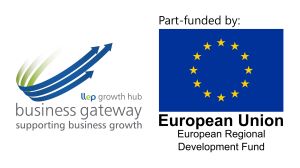 An overview will be presented of the key strategies involved in creating more sustainable packaging. Practical information will be combined with applied learning to help attendees develop a plan for their particular project.
Packaging design and development is a complex challenge and there are many considerations to be made when developing sustainable packaging. We'll look at the theory of sustainable design, analyse the tools and materials available to us and look at the constraints we're working within, such as costs, the supply chain, retail requirements and online distribution. We'll think about the role of the consumer in making sustainable packaging successful. The choices, behaviour and habits of the consumer that impact on the sustainability of a solution. We'll then apply what we've learnt to understand how the design and decision-making process works in practice.
Who should attend this session?
Anyone looking to develop a new product that needs packaging or wanting to improve the sustainability of their existing packaging.
What will we cover?
Why it's important to review packaging regularly.
How you can make a difference to your product through improved packaging practices.
Packaging structural and graphic design and print – considering them as a whole.
Packaging materials, an exploration of new sustainable developments, as well as more established formats.
The packaging '3rs': reduce, reuse, recycle.
The importance of understanding consumer behaviour and how this can unlock greater sustainability for your product and packaging.
The packaging development process.
What outcomes can you expect from joining us?
You will leave this webinar with a range of tools to help you:
Have a clearer understanding of the packaging design and development process.
Get an understanding of how packaging can be more sustainable and the associated choices and compromises.
Understand packaging material options and their impact on the environment.
Feel more confident and informed on packaging terminology and the process.
Be better equipped to develop new or improved packaging.
This is an interactive, action planning online workshop. You will leave this session with handouts and a practical action plan which can be implemented within your business. Where possible, we would like to encourage you to join this session with your video camera turned on and when instructed by the facilitator, you may un-mute your microphone to take full advantage of the interactive nature of the workshop.
Who'll be presenting this webinar?
Dr Janet Shipton is an Experienced packaging professional; with experience of not only working within manufacturing, retail, design, research and FMCG but also lecturing at Higher Education level too.
This presentation is delivered in partnership with Business Gateway Growth Hub and Food and Drink Forum and is part-funded by the European Regional Development Fund. Places are limited and priority will be given to trading SMEs based in Leicester and Leicestershire.