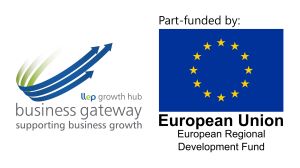 A workshop designed to explore options and best practice on an end-to-end supply chain.
The relationship between procurement and sales has never been more important. As the customers are becoming more demanding and want instantaneous solutions, all businesses and supply chains must become both more proactive and reactive in addressing needs.
Who should attend this session?
Food or drink producer who wishes to understand the key elements of the supply chain and procurement interaction and relationships with both internal and external suppliers
What will we cover?
The importance of procurement and sales working in collaboration towards robust and resilient supply chains:
Procurement
Improvement and management of business costs
Relationship management
Driving value through the supply chain
Sales
Solving the sales challenge
Sales and commercial planning Support for development of sales and profitability plans to support long term delivery benefits
What outcomes can you expect from joining us?
You will leave this webinar with a range of tools to help you:
Why is procurement a value-added function?
Development of a range of tools/tips and processes to support and strengthen the business.
How can sales ensure business continuity through effective contingency planning – Tools, tips, processes, and methodology
This is an interactive, action planning online workshop. You will leave this session with handouts and a practical action plan which can be implemented within your business. Where possible, we would like to encourage you to join this session with your video camera turned on and when instructed by the facilitator, you may un-mute your microphone to take full advantage of the interactive nature of the workshop. 
Who'll be presenting this webinar?
Andy Neilson is an award-winning procurement and supply chain executive with over 30 years' experience in transformational change within procurement and supply chain for globally reaching organisations. Andrew has been able to deliver significant and sustainable value from all of his previous roles whether that is within a greenfield/start-up mode or developing an existing function across indirect and direct categories.
This presentation is delivered in partnership with Business Gateway Growth Hub and Food and Drink Forum and is part-funded by the European Regional Development Fund. Places are limited and priority will be given to trading SMEs based in Leicester and Leicestershire.
Please note: This event is part of Leicester Business Festival and your details will be shared with Leicester Business Festival organisers only (no other third parties will receive your information). We will share name, job title, company, address and contact information.