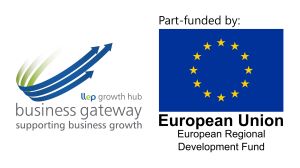 With many producers now selling online, there is pressure for all producers to consider this as a viable sales route for their products. However, there can be much confusion about the best platform for your products.  The workshop will take you through how to best prepare yourself, your business and your products for selling online.
This workshop will introduce case studies and support from other producers who have the first-hand experience of selling online. We will take you through a checklist of things to prepare to ensure you are ready for eCommerce in terms of technical aspects and other points of consideration like images, product details distribution among many others.
Who should attend this session?
Food and drink producers considering eCommerce sales.
What will we cover?
How to choose the best eCommerce platform
Difference between the eCommerce sites
An introduction to selling on Amazon
Online Artisan Food Stores
Shopify and other eCommerce sites. Technical aspects of selling online
Preplanning advice – what needs to be in place before selling online
What outcomes can you expect from joining us?
You will leave this webinar with a range of tools to help you:
How to better prepare your products for online sales
Ability to choose the best platform for your products through a better understanding of how they work and the benefits of each

How to ensure your products are technically sound for online sales.
This is an interactive, action planning online workshop. You will leave this session with handouts and a practical action plan which can be implemented within your business. Where possible, we would like to encourage you to join this session with your video camera turned on and when instructed by the facilitator, you may un-mute your microphone to take full advantage of the interactive nature of the workshop. 
Who'll be presenting this webinar?
Trudi is an energetic and optimistic member of the Food and Drink Forum team and loves working with food and drink producers to develop and engage their plans for growth and success.
An experienced project manager and resource investigator with extensive experience of working with and supporting SMEs across Nottinghamshire and Derbyshire. Trudi's earlier career involved working within textile manufacturing and supermarket merchandising, before moving to work within the education sector, with ten years spent teaching at Secondary level.
This presentation is delivered in partnership with Business Gateway Growth Hub and Food and Drink Forum and is part-funded by the European Regional Development Fund. Places are limited and priority will be given to trading SMEs based in Leicester and Leicestershire.