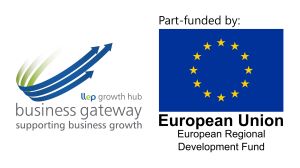 This workshop explores the many ways a food and drink producer can scale up production.  From the basics of understanding types of growth to the wider implications on you, your team and your finances, scaling up is easier when you understand potential pitfalls and the right questions to ask.
For many food and drink businesses, scaling up production is the next step when a large (often unexpected) order comes through the door.  Thinking through the options beforehand – being proactive about scaling up production – is the key to success for many. Looking at organic and inorganic growth, diversification and the Ansoff Matrix will provide routes to finding your solution to scaling up.
Who should attend this session?
Food and drink producers looking at when and how to scale up.
What will we cover?
The UK food and drink industry accounts for 20% of the total manufacturing sector by turnover and employs over 430,000 people in the UK across 7,400 businesses – with 96% of small and medium-sized enterprises. Your business is growing which is exciting but can also be daunting! If you need some extra advice and guidance this scale-Up for business webinar focuses on the four major decisions every company must get right: People, Strategy, Execution, and Cash. Along with these areas, we will be looking at:
What does it mean to scale up?
Top Tips
Grow Your Revenue
Key Management Factors
What's Next?
What outcomes can you expect from joining us?
You will leave this webinar with a range of tools to help you:
Understanding the key questions to find out if your business is ready to scale up successfully
Helpful template questionnaire to help you plan your scale-up
Review of different growth mechanisms: for example using the Ansoff Matrix
A deeper understanding of how thinking and leadership style can stall or lead to a successful scale-up
This is an interactive, action planning online workshop. You will leave this session with handouts and a practical action plan which can be implemented within your business. Where possible, we would like to encourage you to join this session with your video camera turned on and when instructed by the facilitator, you may un-mute your microphone to take full advantage of the interactive nature of the workshop. 
Who'll be presenting this webinar?
Rachel Mallows MBE is a Northamptonshire businesswoman with over 30 years' experience in delivering training, coaching, mentoring and business support. Rachel is the founder and Managing Director of The Mallows Company Limited, a Wellingborough based business with a regional remit, supporting SMEs and larger businesses with a focus on the food and drink sector.  Rachel is also Director of the Weetabix Northamptonshire Food and Drink Awards (founded in 2009), Made In Northamptonshire, and is Chair of Trustees of The Daylight Centre, Wellingborough which runs a food bank.
This presentation is delivered in partnership with Business Gateway Growth Hub and Food and Drink Forum and is part-funded by the European Regional Development Fund. Places are limited and priority will be given to trading SMEs based in Leicester and Leicestershire.