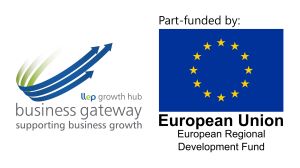 Identifying and developing appropriate customers and markets for your product will set your business on a course to success. This seminar will provide a framework to support food and drink producers in diversification and profitable sales growth.
James Finn will share with you his insight gained throughout a long career with large FMCG Manufacturers selling to UK Multi and Discount Retailers.  He will set out processes to guide you in your growth journey, highlight potential risks to be avoided and set out strong control processes. You will come away with the tools needed to ensure your business grows profitably.
Who should attend this session?
Food and Drink Producers who are planning to diversify their offering into new markets or to new customers within the UK and beyond.
What will we cover?
Researching and understanding new markets and customers, using readily available reports
Introduction to product and consumer trends
NPD and recipe formulation
Why product costing is important and how to make it work for your diversification
How to identify new markets and prepare your distribution channels
How to stay on the right side of regulations (e.g. labelling), Competitor analysis
Building customer relationships
What outcomes can you expect from joining us?
You will leave this webinar with a range of tools to help you:
Knowing what market data is available and how to access it.
Ability to understand new and emerging trends.
Where to look for new trends and what trends are relevant to your food sector
Increased understanding of the impact of sales growth on your business
Understanding of the importance of complete and accurate product costings
Insight into what to look for in identifying appropriate new markets and customers for your product
Increased understanding of Technical and Regulatory compliance and how to get help
Awareness of distribution channels available to you
Ability to foster excellent customer relationships
Who'll be presenting this webinar?
James Finn is an outstanding sales and marketing professional who combines highly developed commercial instincts with a formative technical career James has a passion for working and supporting food and drink businesses to realise their potential and deliver outstanding results.
This presentation is delivered in partnership with Business Gateway Growth Hub and Food and Drink Forum and is part-funded by the European Regional Development Fund. Places are limited and priority will be given to trading SMEs based in Leicester and Leicestershire.