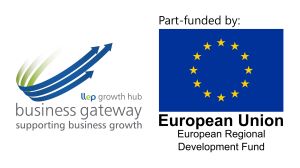 An introduction to some of the areas of compliance within Food and Drink Production. This seminar will provide food and drink producers with an overview in HACCP, labelling regulations, nutritional information and exporting. 
Food and Drink Regulations are incredibly robust and in place to protect the consumer. Ensuring producers are fully aware of the rules allows them to be more creative when developing products for new markets.
The seminar will touch upon the areas of HACCP, labelling regulations, nutritional information and exporting and will include a discussion on the challenges you face in each of these areas.  Further workshops will then be available to go through the complexities and address your concerns.
Who should attend this session?
Food and drink producers who require support with their HACCP systems or require a better understanding of labelling regulations as well as what is required for Nutritional Information
What will we cover?
Labelling Regulations for all markets (Retailers, foodservice, online markets and export markets)
Regulations for nutritional information
Lab testing requirements
Shelf-life extension
Sustainable packaging
Labelling for Export
What outcomes can you expect from joining us?
You will leave this webinar with a range of tools to help you:
A better understanding of the regulations and how they apply to you and your products.
A plan of action to take back to the production site for making improvements.
Who'll be presenting this webinar?
Richard has an infectious enthusiasm and passion for food and drink and feels privileged to hold a Senior Management role within the industry. Richard's career is underpinned within factory floor/hands-on technical management experience in ready meals, bakeries, meat products & food service.
This presentation is delivered in partnership with Business Gateway Growth Hub and Food and Drink Forum and is part-funded by the European Regional Development Fund. Places are limited and priority will be given to trading SMEs based in Leicester and Leicestershire.