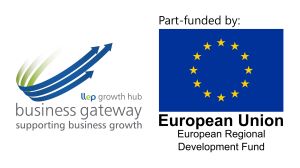 Developing new products and reformulating existing recipes enables food producers to be innovative and meet and manage the expectations of the variety of potential customers interested in your product.
Before embarking upon new product development many factors should be taken into consideration. This Seminar will cover a range of pre-development topics that can help you before developing the products. The session will cover how producers can translate customer requirements into the development of new products and how they can use innovative practices in NPD to exceed customers expectations.
Who should attend this session?
Food and Drink Producers looking to embark on new product development for both new and existing clients.
What will we cover?
Sensory development
New Product development
Market research and flavour trends
Communicating with clients
Food management standards Red Tractor, Organic, Soil Association
Product Costing
New methods of production
What outcomes can you expect from joining us?
You will leave this webinar with a range of tools to help you:
A greater understanding of the use of the term sensory in food and drink development sense.
The NPD process and cycle
How accurate product costing can support growth
How to make use of food management standards to drive NPD
How to be more innovative in the production of products
This is an interactive, action planning online workshop. You will leave this session with handouts and a practical action plan which can be implemented within your business. Where possible, we would like to encourage you to join this session with your video camera turned on and when instructed by the facilitator, you may un-mute your microphone to take full advantage of the interactive nature of the workshop. 
Who'll be presenting this webinar?
Zoe is an innovative, experienced Development Chef, providing businesses with high-quality development support and knowledge they may not otherwise have access to. Working at The Food WorksSW has given Zoe a great opportunity to use her experience in the food industry to help SMEs at grassroots level to scale-up, learn about food labelling, costing of products and food trends.
This presentation is delivered in partnership with Business Gateway Growth Hub and Food and Drink Forum and is part-funded by the European Regional Development Fund. Places are limited and priority will be given to trading SMEs based in Leicester and Leicestershire.