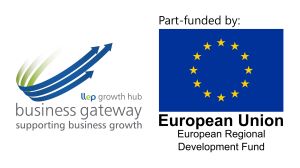 This session will help you create a structured marketing action plan to keep you on track with your annual marketing plans, giving you tasks to complete week by week.  
We will work through the 4-step process to create a marketing action plan for your business. We will look at different ways of communicating with prospects, including content marketing, email marketing, social media, PR, websites, and SEO, and which you should use to reach your target market. Finally, we will pull it all together to create your Marketing Action Plan.
Who should attend this session?
Food and drink producers who are looking to have a more structured marketing plan in place
What will we cover?
Targeting your customers
Identifying your Unique Selling Point (USP)
The Communications Mix
Understanding the "Buying Process"
An introduction to: Content marketing
Email marketing
Getting found on Google
Media coverage
Pulling it all together into your Marketing Action Plan
What outcomes can you expect from joining us?
You will leave this webinar with a range of tools to help you:
How marketing works
Why it is important to work consistently at your marketing strategy
Different options for communicating with your market
How to create a Marketing Action Plan from your initial ideas
This is an interactive, action planning online workshop. You will leave this session with handouts and a practical action plan which can be implemented within your business. Where possible, we would like to encourage you to join this session with your video camera turned on and when instructed by the facilitator, you may un-mute your microphone to take full advantage of the interactive nature of the workshop. 
Who'll be presenting this webinar?
With over 25 years' experience as a marketing practitioner, with experience of both private and public sector Beryl is an enthusiastic marketer, trainer and mentor, with experience of working with food and drink producers across Derbyshire, Nottinghamshire and Leicestershire. Beryl has designed and facilitated a range of start-up businesses, marketing, social media and email marketing courses for a wide range of organisations, including museums and tourist attractions, creative and food businesses, new start-ups and local government.
This presentation is delivered in partnership with Business Gateway Growth Hub and Food and Drink Forum and is part-funded by the European Regional Development Fund. Places are limited and priority will be given to trading SMEs based in Leicester and Leicestershire.