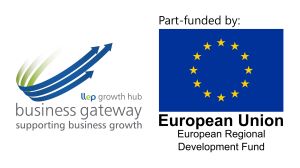 Following on from the seminar (Accessing and Managing Finance Support), this workshop is designed to provide detailed insight into grant funding and investment opportunities, specifically related to food and drink sector. The workshop will cover a range of funding options and how to prepare for investment opportunities with some real-life case studies and examples
It always seems that other companies are good at securing grants or funding – and we often hear "why can't we?" This workshop explores several options for funding and goes through the kind of preparatory work that must be undertaken to get you ready for applying for a grant or securing investment before you start to complete the application forms.
Who should attend this session?
Food and Drink producers considering applying for a grant or investment
What will we cover?
How to make the best use of investment and funding opportunities such as R&D Tax Credits
Introduction to grant funding
Preparation required to secure a grant
Awareness-raising of other investment opportunities for food and drink producers
How to access funding and support
What outcomes can you expect from joining us?
You will leave this webinar with a range of tools to help you:
A deep understanding of submitting grant applications
Information on grants that are available at the time of the workshop and the requirements of them
Understanding the range of investment opportunities
Understanding what you need to do to access R&D Tax Credits
This is an interactive, action planning online workshop. You will leave this session with handouts and a practical action plan which can be implemented within your business. Where possible, we would like to encourage you to join this session with your video camera turned on and when instructed by the facilitator, you may un-mute your microphone to take full advantage of the interactive nature of the workshop. 
Who'll be presenting this webinar?
Rachel Mallows MBE is a Northamptonshire businesswoman with over 30 years' experience in delivering training, coaching, mentoring and business support. Rachel is the founder and Managing Director of The Mallows Company Limited, a Wellingborough based business with a regional remit, supporting SMEs and larger businesses with a focus on the food and drink sector.  Rachel is also Director of the Weetabix Northamptonshire Food and Drink Awards (founded in 2009), Made In Northamptonshire, and is Chair of Trustees of The Daylight Centre, Wellingborough which runs a food bank.
This presentation is delivered in partnership with Business Gateway Growth Hub and Food and Drink Forum and is part-funded by the European Regional Development Fund. Places are limited and priority will be given to trading SMEs based in Leicester and Leicestershire.