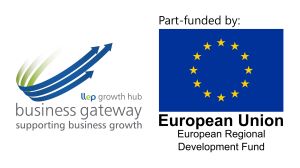 Food producers produce amazing food but getting across to online producers and influencers how good your products can only be done with fabulous photographs and great displays of your products.
Consumers buy with their eyes and it is so important that any imagery used to promote your product is accurate and informative for the consumers to make an informed choice when selecting products.
This workshop will allow you to develop great skills for not only displaying your product but also for photographing your product for an online audience.  The workshop will involve a range of tips and for arranging products, tips on how best to use your smartphone and online editing tools to make them the best they can be.
Who should attend this session?
For food and drink producers who are looking to improve the images, they use "online" of their food products.
What will we cover?
Editing images for social media using Canva
Food marketing – arranging and displaying food items
How to take different images of products
What outcomes can you expect from joining us?
You will leave this webinar with a range of tools to help you:
Ability to style your products and set a scene
Tips on how to take amazing professional images
How to edit photographs, quickly and easily
This is an interactive, action planning online workshop. You will leave this session with handouts and a practical action plan which can be implemented within your business. Where possible, we would like to encourage you to join this session with your video camera turned on and when instructed by the facilitator, you may un-mute your microphone to take full advantage of the interactive nature of the workshop. 
Who'll be presenting this webinar?
PK Whalen is a food photographer and recipe consultant. Previously, she was one of seven managers of a 180-seat bakery, eatery and brewery that was open from 6:30 am to 2:00 am daily. They even had live bands performing every Friday evening! This experience exposed her to the joys and challenges faced by food and beverage business owners.
This presentation is delivered in partnership with Business Gateway Growth Hub and Food and Drink Forum and is part-funded by the European Regional Development Fund. Places are limited and priority will be given to trading SMEs based in Leicester and Leicestershire.