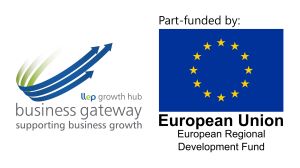 Due to the global pandemic, the world of eCommerce has been a lifeline for many producers who have moved online to market and sell their products to survive. Being prepared for this is essential to successful sales not only from a strategic, operational viewpoint but also from a technical perspective.
The seminar will touch on many aspects of digital marketing and all things "e" related, not only for promotional purposes but also as a viable sales channel. The Seminar will include presentations from key experts who are subject-area specialists. Helen Tarver will introduce you to the art of writing content and will provide a range of tips and tricks for creative content development that promotes your business and brand. In choosing the best platform to promote your online sales, Beryl Pettitt will help you to gain a better understanding of the platforms and how to choose the one that will have the best outreach for your brand and business. Branding and how to ensure your product brand is ready for an online market. Our guest speaker will discuss with you how to ensure your brands is ready for an online audience.
Who should attend this session?
Food and Drink producers who are interested in having a larger presence "online".
What will we cover?
Importance of good photography
Developing Content for Social Media
Choosing which social media platforms are best for your product
Product Branding for an online audience
What outcomes can you expect from joining us?
You will leave this webinar with a range of tools to help you:
Preparation required for selling online
Understanding the importance of content for an online audience
Brand checks – ensuring your online platform will relate to your brand
Understanding how important tone is in your content development
Who'll be presenting this webinar?
Trudi Waldrum
Trudi is an energetic and optimistic member of the Food and Drink Forum team and loves working with food and drink producers to develop and engage their plans for growth and success.
Beryl Pettitt
With over 25 years' experience as a marketing practitioner, with experience of both private and public sector Beryl is an enthusiastic marketer, trainer and mentor, with experience of working with food and drink producers across the East Midlands.
Helen Tarver
With a background in brand marketing and product development, I've been a freelance content writer and copywriter for over 9 years. I've written blogs, magazine columns, website content and newsletters, focusing on smaller, niche businesses in the food and drink sectors.
This presentation is delivered in partnership with Business Gateway Growth Hub and Food and Drink Forum and is part-funded by the European Regional Development Fund. Places are limited and priority will be given to trading SMEs based in Leicester and Leicestershire.