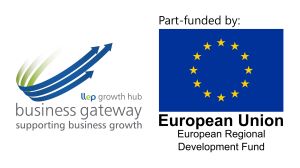 This workshop will provide food and drink producers with a review of flavour trends from 2021 to 2022 to aid new product development, recipe formulation and packaging intelligence.
The session will enable producers to keep abreast of flavour trends, packaging, social and cultural changes. Using Mintel, Kantar and The Food People as the main sources of market analysis to support producers, this intelligence will cover new product development, recipe formulation, sourcing ingredients, packaging, and equipment to enable producers to stay ahead of the curve.
Who should attend this session?
Food and Drink Producers who wish to develop the skills to carry out their marketing research and product development.
What will we cover?
Foresight into the world of emergent trends
How to use Market Analysis Data to your advantage
How to be at the forefront of flavour trends
Identifying trends in social and health trends, for example, veganism, gluten-free (free from), Flexitarian, Low Carb
Identification of new and exciting food and drink ingredients that is anticipated to be the next big thing
What outcomes can you expect from joining us?
You will leave this webinar with a range of tools to help you:
Increased knowledge and understanding of what 2022 will bring to the world of food and drink
A better understanding of market analysis data
Ahead of the game with regards to ingredients, equipment, flavours and consumer trends
This is an interactive, action planning online workshop. You will leave this session with handouts and a practical action plan which can be implemented within your business. Where possible, we would like to encourage you to join this session with your video camera turned on and when instructed by the facilitator, you may un-mute your microphone to take full advantage of the interactive nature of the workshop. 
Who'll be presenting this webinar?
Zoe is an innovative, experienced Development Chef, providing businesses with high-quality development support and knowledge they may not otherwise have access to. Working at The Food WorksSW has given Zoe a great opportunity to use her experience in the food industry to help SMEs at grassroots level to scale-up, learn about food labelling, costing of products and food trends.
This presentation is delivered in partnership with Business Gateway Growth Hub and Food and Drink Forum and is part-funded by the European Regional Development Fund. Places are limited and priority will be given to trading SMEs based in Leicester and Leicestershire.