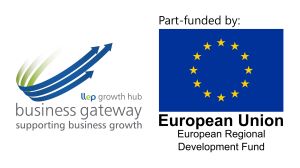 This seminar will provide an opportunity to think about and start to prepare a useable Business Continuity and Resilience Plan.  Looking at aspects such as risk analysis and getting an overall view of strategic planning to enable you to work on the business, not in it!
Many businesses may have thought in the past that Business Continuity and Resilience Planning were areas for large corporates – but that has changed since 2020!  Business strategic planning has proven to be one mechanism for sustainability in these challenging times. This seminar works across a range of areas to develop your thinking around the future, how you will get there and how you will identify and mitigate against known (or unknown!) risks.
Who should attend this session?
Food and drink producers who are looking to develop their strategic thinking and have policies and procedures in place to support their continuity and resilience.
What will we cover?
Policies and procedures
Why strategic planning is important
Horizon scanning and how far to go
Risk analysis
Contingency planning
What outcomes can you expect from joining us?
You will leave this webinar with a range of tools to help you:
Draft Policies in these areas
A greater understanding of the importance of strategic planning
An outline business continuity plan
Some useful tools and tips to take forward around Risk Analysis and Resilience
Who'll be presenting this webinar?
Rachel Mallows MBE is a Northamptonshire businesswoman with over 30 years' experience in delivering training, coaching, mentoring and business support. Rachel is the founder and Managing Director of The Mallows Company Limited, a Wellingborough based business with a regional remit, supporting SMEs and larger businesses with a focus on the food and drink sector. Rachel is also Director of the Weetabix Northamptonshire Food and Drink Awards (founded in 2009), Made In Northamptonshire, and is Chair of Trustees of The Daylight Centre, Wellingborough which runs a food bank.
This presentation is delivered in partnership with Business Gateway Growth Hub and Food and Drink Forum and is part-funded by the European Regional Development Fund. Places are limited and priority will be given to trading SMEs based in Leicester and Leicestershire.