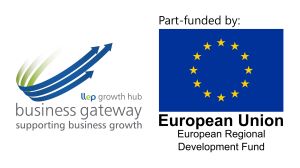 Business and Strategic Planning is key to the success of food and drink production.  This workshop takes you through the process of what you need to include in your business and strategic plan, with examples and support to enhance its effectiveness
Resilience is a mindset and an approach that all business leaders should be able to build into their business planning.  Using this as a framework for checking or building your business plan is the focus of this participative session.
Strategy, based on vision, is at the heart of good planning and we will look to develop individual action plans and activities that delegates can use overtime to ensure robust continuity plans are in place for any unexpected circumstances. Who should attend this session?
Food and drink business leaders who are wanting to update or refresh their business plans, built on their strategies for the next 3 to 5 years.
What will we cover?
Strategic planning can support you into becoming a resilient business and allow you to continue when unprecedented events occur that could affect your business performance.
Check the validity of current plans
Check for robust-ability
Make changes to ensure continuity and resilience
Identify future risks/horizon scanning
Analysis models to support your business including SWOT/PESTLE Analysis
Team involvement and ownership??
What outcomes can you expect from joining us?
You will leave this webinar with a range of tools to help you:
An understanding of business and strategy planning
Review of plan headings and how to update contents
Knowledge of how to use analysis tools for building resilience
Developing a continuity plan, with case study examples to draw from other tools: 'what if?', SWOT etc
This is an interactive, action planning online workshop. You will leave this session with handouts and a practical action plan which can be implemented within your business. Where possible, we would like to encourage you to join this session with your video camera turned on and when instructed by the facilitator, you may un-mute your microphone to take full advantage of the interactive nature of the workshop. 
Who'll be presenting this webinar?
Rachel Mallows MBE is a Northamptonshire businesswoman with over 30 years' experience in delivering training, coaching, mentoring and business support. Rachel is the founder and Managing Director of The Mallows Company Limited, a Wellingborough based business with a regional remit, supporting SMEs and larger businesses with a focus on the food and drink sector.  Rachel is also Director of the Weetabix Northamptonshire Food and Drink Awards (founded in 2009), Made In Northamptonshire, and is Chair of Trustees of The Daylight Centre, Wellingborough which runs a food bank.
This presentation is delivered in partnership with Business Gateway Growth Hub and Food and Drink Forum and is part-funded by the European Regional Development Fund. Places are limited and priority will be given to trading SMEs based in Leicester and Leicestershire.