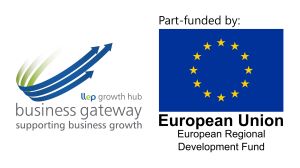 This seminar will help delegates to put the foundations in place to help them support their workforce with new ways of working. It will help food and drink producers to consider how they can become more resilient and ready to embrace unexpected change.
Resilience is how we bounce back from setbacks and challenges without letting them affect our mental health and well-being. This seminar will provide a range of strategies and updates that we can adapt to help us deal with the challenges that we face when planning new services and making changes in the workplace.
Who should attend this session?
Food and Drink Producers with line management responsibility.
What will we cover?
Production planning (HACCP, social distancing in the workplace, work patterns, extra procedures to handle COVID, SALSA/BRC)
Benefits of management and staff training plans
Planning for remote working
Keeping staff physically and mentally healthy
Planning and adapting to changes with new markets
Adapting to New Regulations and Food Management Standards
What outcomes can you expect from joining us?
You will leave this webinar with a range of tools to help you:
A greater understanding of the term resilience within a workplace setting
Important communication flow across the organisation
Ability to adapt to changing landscapes
How to plan and prepare staff for change
Who'll be presenting this webinar?
Tracey Duggan is a highly skilled coach, trainer and organisational development practitioner with proven influencing, negotiation and advocacy skills at a senior executive level. I have a unique blend of expertise which includes: project and partnership management; service delivery and design with a strong track record in developing and delivering UK wide skills solutions and campaigns.
This presentation is delivered in partnership with Business Gateway Growth Hub and Food and Drink Forum and is part-funded by the European Regional Development Fund. Places are limited and priority will be given to trading SMEs based in Leicester and Leicestershire.