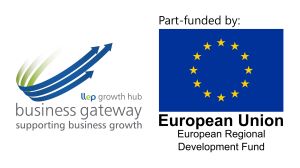 The seminar is aimed at food and drink producers who are looking to maximise access to internal and external finances.  The session will cover a range of financial areas that can add value to a business's cash flow and provide advice on how to make their existing funds stretch further.
Cash is King!  Food producers can benefit greatly from managing their existing cash flow better. In addition to looking at creative ways of securing grants and investments to allow growth projects to come to fruition, the Seminar will introduce you to a range of creative ways of doing just that. It will introduce you to the world of grant funding and provide support with not only identifying funds but securing them too.
Who should attend this session?
Food and Drink Producers looking to maximise internal and external finances.
What will we cover?
Procurement practices
How to identify and secure grant funding and investment
Accessing Government and other financial support
Cash flow forecasting
Contingency planning
R&D Tax Credits – Introduction
Other investment opportunities
Invoicing options
Securing outstanding debts
What outcomes can you expect from joining us?
You will leave this webinar with a range of tools to help you:
Procurement processes to save money
A greater understanding of the grant programme system
How to access grant funding
How to develop projects to be eligible for grant funding
Benefits of cash flow forecasting
Benefits of accessing R&D Tax Credits
Considerations around financial management in business
Who'll be presenting this webinar?
Rachel Mallows MBE is a Northamptonshire businesswoman with over 30 years' experience in delivering training, coaching, mentoring and business support. Rachel is the founder and Managing Director of The Mallows Company Limited, a Wellingborough based business with a regional remit, supporting SMEs and larger businesses with a focus on the food and drink sector. Rachel is also Director of the Weetabix Northamptonshire Food and Drink Awards (founded in 2009), Made In Northamptonshire, and is Chair of Trustees of The Daylight Centre, Wellingborough which runs a food bank.
This presentation is delivered in partnership with Business Gateway Growth Hub and Food and Drink Forum and is part-funded by the European Regional Development Fund. Places are limited and priority will be given to trading SMEs based in Leicester and Leicestershire.