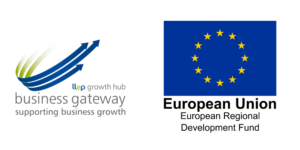 Producers are as passionate about identifying food trends as consumers are buying new flavours. Identifying and breaking trends to change the future of food and drink is key to new product development and being able to identify and bring alive the next big thing in flavour trends, is a race all producers want to win.
Zoe Plant, our New Product Development Manager will spend this webinar getting you to think about how you can stay ahead of the game in terms of flavours and help you with tips on how to identify what products can be part of the new big trend.
Being able to adapt your current recipes to keep up with trends is key while looking at how you can adapt old favourites into being a big hit with consumers.
Zoe will cover:
· foresight into the world of emergent trends
· how to be at the forefront of change
· identifying trends in social culture, food and beverage as well as category, cuisine and ingredient trends
This presentation is delivered in partnership with the Business Gateway Growth Hub and the Food and Drink Forum and is part-funded by the European Regional Development Fund.
Places are limited and priority will be given to trading Food and Drink Manufacturing SMEs based in Leicester and Leicestershire.