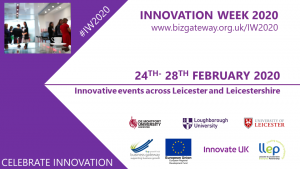 The UK Government has allocated over £4Billion for Innovation Funding. Find out how the Knowledge Transfer Network can help bring networks together and navigate the landscape for innovation support initiatives for the benefit businesses.
Join us for an engaging session to better understand how the KTN help companies to find collaborators, develop networks and support funding applications in to Innovate UK.
The Knowledge Transfer Network is the UK's innovation network. We bring together business, entrepreneurs, academics and funders to develop new products, processes and services.
We can help you develop ideas, expertise and technologies, that have the potential to be world-beating products. Central to what we do is the building of meaningful collaborations, networks and funding.
The KTN helps larger companies to engage with SME's to jointly develop new products and introduce cross sectorial innovations to increase the UKs speed in developing new products.
The speakers include:
·         Introduction to the KTN
Tim Messeder, Knowledge Transfer Manager, Agri-food.
·         How KTN helps businesses to innovate, find funding and the Innovation Exchange Program
John Ransford, KTN, Knowledge Transfer Manager, Energy.
·         Knowledge Transfer Partnerships, help businesses to access world class academics and deliver commercial value through innovation                                                 
Kamran Hussein, KTN, Knowledge Transfer Adviser.
·         Opsec KTP.  Their story
Robert Renton, Opsec, Optical Development Director
Garry Mudd, Opsec, KTP Associate