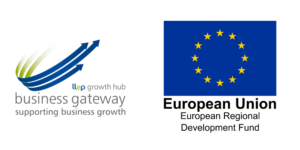 Evaluating your strategy: learn how to capture and communicate your ideas in a straightforward way to maximise engagement. 
This webinar will explore the challenge experienced by many business individuals from the top-down who can't articulate the strategy in a simple way that enables people to engage with it, make sense of it, execute it.
Leaders and managers get frustrated when strategies and the actions that are required to deliver it are often ignored.  The challenge?  What is often seen as resistance to change is often a lack of clarity. This is particularly true for strategy statements.
This webinar will help you to capture your ideas in a straightforward way, and support effective communication, promote engagement and facilitate implementation by your team.
About the Speaker:
Steve Hobbs will help you make sense of your challenges around leadership, strategy and change; he will help you be creative and innovative in your response to new opportunities.  Steve works on the behaviours that get things done, whatever the context, and will share new methods, tools and approaches that you can apply in your business and with your people immediately. As a facilitator, coach and mentor, Steve has worked with individuals and teams from organisations of all sizes – from start-ups to global corporates – supporting them to plan and implement, taking account of the volatile, uncertain, complex and ambiguous environment we now find ourselves in.
This presentation is delivered in partnership with Business Gateway Growth Hub and Asking Better Questions Ltd and is part-funded by the European Regional Development Fund. Places are limited and priority will be given to trading SMEs based in Leicester and Leicestershire.