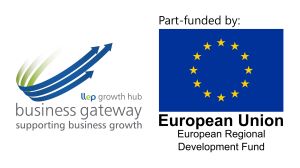 As we transition out of the pandemic, workplaces will not go back to how they were before. A new hybrid way of working will evolve, as individuals seek to continue to keep the flexibility and way of working that has developed over the last year. This is going to require a new way of leading and managing teams to keep them aligned, motivated and productive. 
In this cutting-edge workshop we share essential leadership skills and tools that will help establish a new way of working in your organisation, taking your team to a new level of performance whilst giving your business a competitive edge.
Who should attend?
If you are an SME business owner, senior leader or manager, responsible for a team and you recognise that new skills will be needed to be an effective leader post-Covid, this workshop is for you.
 What will we cover?
The post-Covid workplace – the key drivers
Motivation
Team alignment
Development of a culture that supports your vision
Building an agile team
Tools to manage hybrid office/remote team members
Establishing effective communication
Online tools to assist in accountability
Performance-managing a team
Incentives and rewards
Leadership in uncertain times
What outcomes can you expect from joining us?
After attending this session you'll understand:
What the post-Covid workplace is and what has changed
The 10 leadership and management tools that are essential in a post-Covid world
Having the right team in place – how to reassess an individual's motivation
How to keep a team motivated and productive
How to communicate effectively with a hybrid remote/office team
How to manage an individual performance in an uncertain economic environment
This is an interactive, action planning online workshop. You will leave this session with handouts and a practical action plan which can be implemented within your business. Where possible, we would like to encourage you to join this session with your video camera turned on and when instructed by the facilitator, you may un-mute your microphone to take full advantage of the interactive nature of the workshop. 
About the Speaker:
Stuart Ross has over 25 years business experience at a senior level in a variety of industries both in the UK and internationally. Stuart founded High Growth, one of the most successful business coaching practices in the UK, receiving numerous awards and recognitions. He has trained over 2,000 senior directors and business owners, personally coaching over 500 of them, producing significant results and always a return on their investment. He has a unique ability to identify opportunities for improvement before developing and implementing action plans that deliver results.
This presentation is delivered in partnership with Business Gateway Growth Hub and High Growth and is part-funded by the European Regional Development Fund. Places are limited and priority will be given to trading SMEs based in Leicester and Leicestershire.