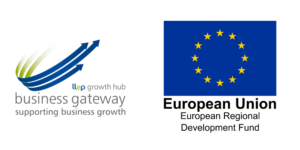 As we approach an unprecedented period of change, now is the time to ensure you have the appropriate contractual clauses in place to protect your business.  Some employers may also want to take the opportunity to make changes to their terms and conditions.
This webinar will cover the following areas:
• How a contract is formed
• Explanation of contractual terms and conditions
• How to change terms and conditions
• Notice periods and how these work in practice
Who Should Attend:
Businesses who want to learn how to better manage current changes. This webinar is aimed at SME businesses.
About the Speaker:
Annie has experience of the full training cycle from training needs analysis to delivery and evaluation. With her knowledge and enthusiasm, she is ideally positioned to advise you on your training and development needs.
More than just her CV, Annie brings a vibrancy and exuberance for what she does. She is super chatty and can engage with everyone.
This presentation is delivered in partnership with Business Gateway Growth Hub and Loates HR Training and is part-funded by the European Regional Development Fund. Places are limited and priority will be given to trading SMEs based in Leicester and Leicestershire.