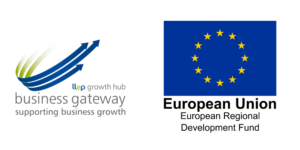 This workshop helps you explore the fundamentals of marketing communications. You'll be given a grounding in core principles and examine different elements of the marcoms mix, including advertising, public relations and direct marketing. 
The session includes the latest trends and developments in the field and practical tasks for you to work on alone and as part of a group.
Who should attend this webinar?
The 3-hour interactive session is ideal for people who are new to marketing communications and are looking for a concise overview, or those who have marcoms responsibilities as part of a wider role.
What will we cover?
Why Marketing communications is important
Marcomms Core principles
Different elements of the marcoms mix (advertising, public relations and direct marketing.)
What should be included in a Marcomms Strategy
How to measure the effectiveness of your communications
A discussion of the latest trends and developments in Marcomms and what the future of communications might look like.
What outcomes can you expect from joining us?
After attending this webinar, you will:
Be able to put marketing communications in context and see its role in the wider marketing process
Discover more about some of the key techniques used by marketers as part of communications campaigns
Enable you to look at new developments in the ever-changing digital, mobile and social
Landscape and apply them to your business.
This is an interactive, action planning online workshop. You will leave this session with handouts and a practical action plan which can be implemented within your business. Where possible, we would like to encourage you to join this session with your video camera turned on and when instructed by the facilitator, you may un-mute your microphone to take full advantage of the interactive nature of the workshop. 
About the Speaker:
This action planning workshop is run by Lindsey Newman-Wood from Passion Marketing who strives to make all her workshops engaging, fun and full of hints and tips to take away and use in your business right now.
This presentation is delivered in partnership with Business Gateway Growth Hub and Passion Marketing and is part-funded by the European Regional Development Fund. Places are limited and priority will be given to trading SMEs based in Leicester and Leicestershire.