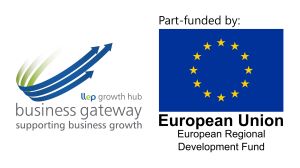 There is a skill and an art to position yourself to win, protect and grow those key clients that offer your business the greatest potential. This webinar is about identifying the key players in all such clients and having an effective and successful sales strategy to secure business for the long-term
Key topics covered during the webinar:
Identifying the key customers which offer the greatest potential
Selling to and managing multiple decision-makers/influencers.
Analysing customer performance and creating a key customer plan
Managing the customer to pull them closer to you, and further from your competition
Dealing with challenges and threats to the customer relationship
Key takeaways from the webinar:
Identify where and how they should be spending their time in customer development
Select and develop the key relationships
Create a key customer plan to achieve your objectives
Identify the key opportunities
Capitalise on the opportunities identified
Who should attend:
Anyone involved in developing and protecting your relationships with your key customers. Anyone involved in planning and executing how to get the most out of your key customer relationships.
About the speaker:
Charles Barnascone is a highly experienced trainer, sales coach and business development consultant who has worked with a large number of diverse companies delivering solutions in an innovative way and providing business development support.
This presentation is delivered in partnership with Business Gateway Growth Hub and Infinite Possibilities Ltd and is part-funded by the European Regional Development Fund. Places are limited and priority will be given to trading SMEs based in Leicester and Leicestershire.