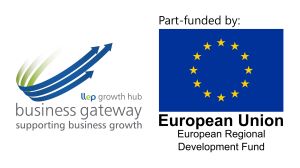 This is a 6-hour interactive workshop, delivered in two 3-hour sessions which offers some clear and simple practical steps that you can take, together with a number of tips and ideas, to help you develop your own bespoke wellbeing strategy.
You should attend both parts:
13 December 2021, 09:30 – 12:30 – Part 2
As employers you know you have a responsibility to protect and support the health and wellbeing of your staff. Promoting health and wellbeing at work is about how a company demonstrates that they value their people, and how they will support them to lead healthy and fulfilling lives, both inside and outside of work.
The reasons for developing a strategy on health and wellbeing may vary but it is usually driven by the desire to see higher rates of retention, reduced sickness absence and increased productivity.
Developing your own bespoke wellbeing strategy can help you be clear about your objectives, identify where you may need to prioritise interventions and activity, and determine how you measure its impact and effectiveness.
Who Should Attend?
This webinar is aimed at SME's who want to develop their own wellbeing strategy for staff and would like to understand what practical steps they need to take in developing their strategy. This webinar is aimed at SMEs.
What we will cover:  
Understand what a wellbeing strategy is and how this links to your Vision and Values
Explore wellbeing models to support your strategy
Understand the key components to include in your strategy using the GROW model
Discuss and review key steps for developing your strategy and complete a gap analysis
Identify practical action steps that you can take to address gaps identified
Discussion on how to track return on investment and measure progress
Develop a realistic timeline for developing, implementing and reviewing your strategy
What outcomes can you expect from joining us?
Feel more confident about how to approach developing a strategy
A framework for what your strategy will include
Ideas for how to engage and consult your staff
Practical steps for building your strategy
Ideas for wellbeing activities
Clarity about the action steps you need to take
This is an interactive, action planning online workshop. You will leave this session with handouts and a practical action plan which can be implemented within your business. Where possible, we would like to encourage you to join this session with your video camera turned on and when instructed by the facilitator, you may un-mute your microphone to take full advantage of the interactive nature of the workshop. 
Who'll be presenting this workshop?
This engaging session is brought to you by Daksha Patel who specialises in optimising individual and team performance. She is a licensed Neuro Change Solutions Consultant and Certified HeartMath Coach and has over 25 years' experience working as a Senior Manager, Trainer and Coach. Daksha has a real passion for inspiring people to make positive changes to habits and behaviours to improve personal and team effectiveness.
This presentation is delivered in partnership with Business Gateway Growth Hub and Your Mind at Work and is part-funded by the European Regional Development Fund. Places are limited and priority will be given to trading SMEs based in Leicester and Leicestershire.