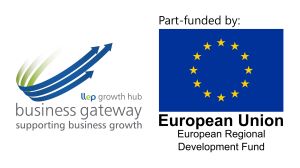 Debt Management for Business Owners: strategies and techniques to help you manage your business and personal debts
As a business owner, you do your best to manage your business in a way that ensures you can meet your debts when they fall due. However, sudden and unforeseen circumstances such as an unexpected drop in trade, the insolvency of a key customer that owes you money or a business interruption can leave you in a position where you are no longer able to pay people on time. In these circumstances, you do have options. This workshop enables you to examine those options, understand the implications of each and define a strategy to move forward both as a business and personally.
In the workshop we will look at the following:
When does debt become a problem?
Dealing with emergencies
Business and Personal debts – how they interact
Emerging from crisis – a debt management plan
Considering insolvency
Beyond the crisis – preventative measures
Who Should Attend This Workshop?
Business owners who are concerned about their business and/or personal debt and feel they may be unable to meet their obligations at some point in the future. This is a highly interactive workshop, not a webinar, so participants should be prepared to engage in discussion about the workshop content. To get the best outcome, participants should complete the pre-activity to come prepared to discuss their attitudes to debt and be open minded and compassionate to other participants. We are conscious debt can be a sensitive subject, so participants will not be required to reveal specifics of any situation to the group but there will be a group confidentiality agreement.
What the workshop will cover:
Considering what level of debt or payment default represents a problem for you and identifying the early warning signals
Predicting emergencies, how to consider options and implement emergency action plans
Understanding personal liability and consider the level of personal risk you can accept in supporting the business
How to devise a debt management plan to reduce debts over time and build the business back to strong position
Building a cash budget
Insolvency – the law, your obligations, and the implications
Key financial management tools to reduce future risks from cash shortages
Devising an action plan for how you will take your strategy forward
After attending this webinar, you will:
Have an understanding of the risks from debt exposure in your business both to the business and you personally
Understand how to predict, prevent and if necessary, deal with emergency debt issues
Have the tools to build a strategy for managing your level of business debt and/or personal debt down from current levels
This is an interactive, action planning online workshop. You will leave this session with handouts and a practical action plan which can be implemented within your business. Where possible, we would like to encourage you to join this session with your video camera turned on and when instructed by the facilitator, you may un-mute your microphone to take full advantage of the interactive nature of the workshop. 
Who'll be presenting this session?
This business-essential session is presented by Alice Davidchack, an experienced Chartered Management Accountant and a Business Coach.  She works with business owners throughout the UK, helping them to develop robust financial strategies and create business models that work.
Alice coaches on all aspects of business finance planning and accounting, including cash flow management, budgeting and forecasting.
This presentation is delivered in partnership with Business Gateway Growth Hub and Business Engine Room and is part-funded by the European Regional Development Fund. Places are limited and priority will be given to trading SMEs based in Leicester and Leicestershire.