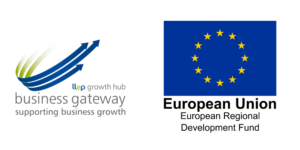 Whilst it is difficult for groups to travel at the present time, using this period productively to learn and plan for their return will help tourism and leisure businesses to increase their share of this lucrative market.  Find out how operators are adapting to the pandemic and how they plan to build future demand.
This webinar will help tourism businesses to better understand the group travel market; from individual group travel organisers to coach operators, and how to connect with them.   This webinar, and small follow up business support clinics, will show how a clear understanding of the needs of the group sector will help attract more visits and increase revenue. Help will be available in the follow up clinics to develop the kinds of experiences operators are looking for and effectively take them to market.
What you will learn:
The organisations involved in the group market: wholesalers, coach operators, group travel organisers etc, how they each differ and how best to connect to them
Types of groups e.g. day trip, short break, special interest, friendship groups etc
How to understand the needs of group organisers and operators as well as how best to meet them
What the preferred activities are for group trips and what prompts decision making
How and when group trips are planned and when they are taken
Catering, comfort and trip length – what makes a successful trip
Group tours
Excellence in customer service and the value of positive recommendation to ensure repeat business
Marketing and preferred information sources – group travel fairs, the internet, the brochure
Explore how operators are adapting to the pandemic and how they plan to build demand
These webinars are delivered by the Business Gateway Growth Hub and is part-funded by the European Regional Development Fund. Places are limited and priority will be given to trading SMEs based in Leicester and Leicestershire.