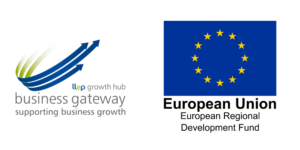 This is a two-part webinar, so you must be able to attend both sessions to get the most out of the content.
Part 1: Creating memorable & authentic visitor experiences: Product Development 28/01/21 10:00-11:30
A major tourism trend in recent years has been for authentic, memorable experiences that enable the visitor to actively participate in, rather than just passively observe, the place they are visiting.  Visitors want to try unique activities, learn something new or encounter a new place like a local.
Experiences that visitors are looking for might include an after dark tour, exclusive behind the scenes access, the opportunity to learn how to make a local dish, see how a local beer is brewed, eat somewhere unique or take a guided tour in an unusual way.
With the Commonwealth Games coming to Birmingham in 2022, we know there will be opportunities for Leicestershire to capitalize on visitors coming to the Midlands. We are keen to offer them "Fit-cation" short breaks in our area, building on the incredible range of outdoor and sporting activities we have to offer including taster dive sessions, learning to play golf, trying your hand at clay pigeon shooting, having a half day hovercraft experience or taking a twilight paddle to the pub in a kayak. We therefore particularly encourage sport and leisure businesses in Leicestershire to attend this two-part webinar to see how they can capitalize on the local business opportunities this major sporting event provides.
These webinars will help businesses discover opportunities to develop visitor experiences from their existing offer, adapt and price them as bookable products then take them to market.
What you will learn:
Discover what an 'authentic' tourism experience looks like and how it is delivered in a business and for a destination.
Sporting and leisure businesses will gain insight and an understanding of the visitor economy and how it can add value to their business.
What is required to turn a product or activity into a memorable experience and enhance its competitive appeal
Learn about what consumers are looking for in an experience and how best to respond to the need
Learn about the range of potential visitor experiences and find one that might suit your business
Learn about the importance of collaboration and the power of partnership to expand your offering and increase revenue
Part 2: Creating memorable & authentic visitor experiences: Getting your product to the market 04/02/21 11:00-12:30
Having developed your tourism experiences in part 1, you will now gain an understanding of how to get them to market. Discover how to work with distribution partners to reach more potential customers, learn about trade rates and commission and what distribution partners can offer your business.
What will you learn:
How to promote your experiences to visitors from outside the local area and the routes to these markets
How to work with distributors to grow your business locally, domestically and internationally
Learn how to accommodate the needs of independent visitors and the group market
Learn about pricing and commission
Understand the importance of photography and video in marketing to new audiences.
These webinars are delivered by the Business Gateway Growth Hub and is part-funded by the European Regional Development Fund. Places are limited and priority will be given to trading SMEs based in Leicester and Leicestershire.