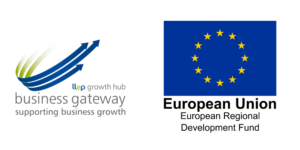 Understanding the personal strategies you can use to maintain effectiveness, productivity and professional well-being.
Right now, there are potentially plenty of stress triggering factors that we are all facing both in terms of our businesses and personal lives.
Stress is a very individual experience and we all deal with stress differently. The problem arises when stress prevents you from thinking straight, performing effectively which negatively impacts your personal effectiveness and productivity.
Recognising your personal stress triggers is important. However, learning to self-regulate your emotions and build emotional resilience to sustain personal effectiveness is essential when dealing with challenging times and adversity.
This webinar will provide you with tools and techniques that are highly effective and enable you to transform stress and build resilience in a sustainable manner with lasting benefits to your work and your health.
What the webinar will cover:  
Identify common stressors
Explore what resilience means
The importance of achieving personal energy balance
Explore what depletes and renews your energy levels and how this impact on personal performance
Learn how to shift from living in stress to living in a thrive state
Experience how to improve personal effectiveness in real-time
Who Should Attend:
Individuals looking to deal with stress better, become resilient and more productive in their business.
About the speaker:
Daksha has over 25 years' experience working as a senior manager, trainer and coach in public sector organisations and within a management consultancy remit delivering results. Driven by a real passion for working with people to change habits and behaviours and improve personal and team effectiveness. Daksha uses practices based on neuroscience, positive psychology and team profiling which she is accredited to use, demonstrating new ways of working. She is a licensed Neuro Change Solutions Consultant and Certified HeartMath Coach.
This presentation is delivered in partnership with Business Gateway Growth Hub and Your Mind at Work and is part-funded by the European Regional Development Fund. Places are limited and priority will be given to trading SMEs based in Leicester and Leicestershire.