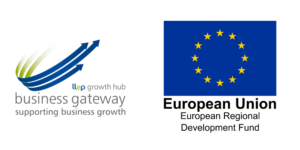 Boosting Emotional Resilience: Understanding the personal strategies you can use to maintain effectiveness, productivity and professional wellbeing.
Are you a professional working in a potentially stressful environment? Maybe you're the owner of an SME who is feeling emotionally weighed down – particularly in the midst of everything that's going on right now? If you're suffering from the effects of stress or increased pressure, for whatever reason, this session should not be missed.
Right now, you may be experiencing heightened anxiety and an increased weight of responsibility as you navigate the additional business challenges being presented by the current pandemic. There are potentially many stress triggering factors present in your business setting which, if not recognised and managed effectively, could significantly impact your personal life.
Stress is a very individual experience – we all deal with it differently. The problem arises when stress prevents us from thinking straight and performing effectively, this will almost certainly have a negative impact on our professional productivity and personal wellbeing.
Identifying and understanding your personal stress triggers is important. However, learning to self-regulate your emotions and build emotional resilience to sustain personal effectiveness is essential when dealing with challenging times and adversity.
Who should attend this session?
This empowering session is aimed at SME owners and professionals who want to understand the personal strategies needed to maintain effectiveness, productivity and professional wellbeing.
What will we cover?
Exploring what stress and resilience mean.
Understanding the four domains of resilience and what personal changes you need to make to build your capacity to be more resilient.
Discovering what depletes and renews your personal energy levels and how this impacts your personal performance.
Understanding how your emotions put you in a state of stress (survival) or in a thrive (creation) state.
Improving personal effectiveness, by shifting from feeling stressed to feeling calm in the moment.
What outcomes can you expect from joining us?
After attending this session, you will possess:
Tools and techniques enabling you to transform stress effectively.
Robust strategies that help you build resilience in a sustainable manner.
Invaluable techniques for staying centred, which provide lasting benefits to your professional life and personal wellbeing.
Who'll be presenting this session?
This engaging session is brought to you by Daksha Patel who specialises in optimising individual and team performance. She is a licensed Neuro Change Solutions Consultant and Certified HeartMath Coach and has over 25 years' experience working as a Senior Manager, Trainer and Coach. Daksha has a real passion for inspiring people to make positive changes to habits and behaviours to improve personal and team effectiveness.
This presentation is delivered in partnership with Business Gateway Growth Hub and Your Mind at Work and is part-funded by the European Regional Development Fund. Places are limited and priority will be given to trading SMEs based in Leicester and Leicestershire.