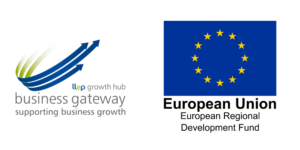 Adapting your strategy in uncertain times: learn about the tools and approaches to help you reflect, review and sharpen your ideas in a VUCA environment
Do you need to adapt your thinking to accommodate this volatile, uncertain, complex and ambiguous environment that we all do business in now? Some would argue that to ignore it is to put your head in the sand. Even in traditional businesses an understanding of this VUCA world and the risks and opportunities that may emerge is important in developing strategies. You will be introduced to a variety of tools and approaches to help you reflect, review, appreciate & sharpen some of your ideas to be better placed for the future.
This webinar will cover:
An introduction to the changing business context and how it might impact you, your strategy and your business
Recognising and appreciating more effective leadership styles for these changing times; what works and what doesn't
Key insights, advice and tips on leading in a VUCA world and the impact on your strategic thinking
Who should attend?
Business owners, managers or leaders who are keen to develop strategies and leadership approaches that are future-proofed: robust, flexible and responsive to change.  This webinar is aimed at SME businesses.
About the speaker:
Steve Hobbs will help you make sense of your challenges around leadership, strategy and change; he will help you be creative and innovative in your response to new opportunities.  Steve works on the behaviours that get things done, whatever the context, and will share new methods, tools and approaches that you can apply in your business and with your people immediately. As a facilitator, coach and mentor, Steve has worked with individuals and teams from organisations of all sizes – from start-ups to global corporates – supporting them to plan and implement, taking account of the volatile, uncertain, complex and ambiguous environment we now find ourselves in.
This presentation is delivered in partnership with Business Gateway Growth Hub and Asking Better Questions Ltd and is part-funded by the European Regional Development Fund. Places are limited and priority will be given to trading SMEs based in Leicester and Leicestershire.