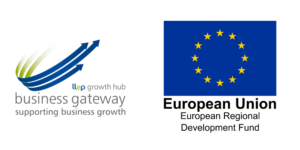 Is your business underperforming against your 'reasonable' expectations? Are you surprised when your plans don't deliver what you'd hoped? If you are, this webinar will help you understand and implement approaches that will increase your confidence and support the effective execution of your strategy.
Strategic thinking and business planning are simple enough concepts, in theory at least. In practice, the process of starting with one and executing the other can be a complex management activity and a test of discipline across the business.
Project management concepts, frameworks and disciplines can be used to improve the effectiveness of your execution of these thinking and planning activities. This webinar explores how to use them to your advantage.
Who should attend this webinar?
This webinar is aimed at business owners and leaders with responsibility for turning strategy into effective action. It is designed both for those who are about to embark on a strategic thinking journey or are already en route and want guidance and tools to enable them to effectively lead and manage the planning and execution effectively. It doesn't require deep knowledge of either strategy or project management.
What will we cover?
Basic concepts of strategic thinking
Strategy execution and the role of the plan
Failure points in execution and the impact of culture
Characteristics of project management and the benefits of using a managed approach
Stakeholder roles and responsibilities for effective execution.
What outcomes can you expect from joining us?
After attending this webinar, you will be able to:
Consider the effectiveness of your current approach in strategy execution, in leadership and business terms
Create a roadmap for executing strategy through effective planning
Create a project management system for managing execution
Identify and map stakeholders, their roles, responsibilities and needs
Identify and implement the management disciplines necessary to deliver results.
This is an interactive, action planning online workshop. You will leave this session with handouts and a practical action plan which can be implemented within your business. Where possible, we would like to encourage you to join this session with your video camera turned on and when instructed by the facilitator, you may un-mute your microphone to take full advantage of the interactive nature of the workshop. 
Who'll be presenting this webinar?
Steve Hobbs works with leaders of early-stage, growing and established businesses and other organisations, focussing on the behaviours that get things done, grow people and enable change. He will help you make sense of your challenges – around leadership, strategy and innovation – and act on emerging issues and opportunities in a creative and effective way. Whatever the context, Steve will introduce you to methods, tools and approaches that promote curiosity, bring clarity and enable rapid execution; ones that you can apply in your business and with your people immediately.
This presentation is delivered in partnership with Business Gateway Growth Hub and Asking Better Questions Ltd and is part-funded by the European Regional Development Fund. Places are limited and priority will be given to trading SMEs based in Leicester and Leicestershire.