Chamber's Quarterly Survey gives you a say
12 November 2019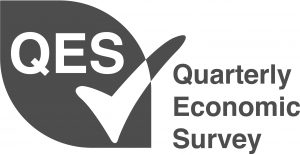 The Quarterly Economic Survey (QES) is the biggest business survey of its kind in the East Midlands. The results provided are analysed by East Midlands Chamber (Derbyshire, Nottinghamshire, Leicestershire) in order to help shape crucial policy discussions locally, regionally and nationally.
The results from the survey feed into the British Chambers of Commerce QES, the largest and most representative independent business survey of its kind in the UK.
Take the survey now – it takes five minutes
The Chamber also presents the results to Members of Parliament, as well as senior councillors and officials in various tiers of Government. The survey is also closely watched by policymakers such as the Treasury, the Bank of England and the International Monetary Fund. The information provided by business owners is collated with other responses from the British Chamber Network to form one of the most influential business surveys in the UK – providing consistent data since 1989.
Companies are actively encouraged to feed into the QES to help shape the Chamber's policy discussions – which are based on first-hand feedback from businesses in the region.