BLOG: Previns seeks to preserve Indian heritage through fine foods
22 September 2021
When Niraj Bhatt set up his fine Indian foods business in 2011 he had no experience in the food industry. However, he was driven by a passion to preserve the flavours and recipes he had grown up with and to share them with future generations but in a modern, convenient way.
Previns, based in Leicester, started by creating five spice kits and today manufactures 70 products – including curry pastes, Indian breads, savouries and chutney. It has a turnover of £700,000 with a team of seven full-time staff including Niraj's wife Nita and nephew Shyam. The business uses locally sourced, fresh ingredients and sells nationally through farm shops, garden centres, delis and online.
Niraj, who has a construction management background, credits his love of food to his father, Pravin – who the business is named after – and his family who brought flavours and recipes from both Kenya and India. His father was a great cook, respected singer and harmonium player.  Niraj recalls many happy weekend gatherings as a child surrounded by fine Indian food, musicians, love and laughter.
Niraj said: "The idea with Previns is to deliver great food and fast. I believe the food and flavours cooked by our parents and grandparents are slowly slipping away. I wanted to lock those recipes in so they are preserved for future generations to enjoy."
He adds: "I spent a few difficult years experimenting to create additive and preservative-free products that tasted as fresh as they would at home. In some ways not having a food background was a good thing as I wasn't following anyone else, I had to learn everything myself from scratch."
He continued: "Because of my construction background I was very much into quality assurance. We took a SALSA* audit in the first year and made all the improvements required and have been fully accredited the whole time."
Niraj and some of his team have attended several free webinars for food producers in Leicestershire run by the Business Gateway Growth Hub. These sessions are delivered in partnership with the Food and Drink Forum.
By 2016 Niraj was also managing a construction consultancy business. He needed help to expand the skills within his team to take on more responsibility but didn't have the time to train them himself.
He said: "The Business Gateway webinar programme was used to help some of my team understand areas of the business they weren't directly involved in. For example, Shyam really wanted to do more on digital marketing so he's attended those sessions and selling online. My wife Nita, attended the strategic financial management webinars with me. It's given her a better understanding of what I do so she will be able to support me more in this area.
"As well as helping the team become more multi-disciplined taking part in the webinars was also about sanity checking for me. I wanted to check that what I was doing was right, to see if we were missing anything or could be doing things better. The added bonus was we got to talk to people in other businesses, share ideas and approaches. And thankfully the workshops have given me the reassurance I needed about what and how we are operating."
Niraj has tried to instil his father's family values into the business and create a homely working environment for this staff. Despite the huge challenges of Covid last year the team pulled together, not only surviving the crisis but doubling their turnover. Customers came back to them after lockdown and new ones they serviced during the pandemic, who had struggled with sourcing supplies, have stayed with them.
With his team adding to their skills, they will be launching a new website and creating new video content next year as the business continues to grow year on year.
*SALSA is the approval scheme that helps local and regional food and drink producers supply their products to national and regional buyers
If you want support to grow your business, or want details of the food and drink webinar programme call 0116 366 8487.
October dates:
06 | New product development https://bit.ly/3nXLHOX
13 | Food safety https://bit.ly/3ujNm2P
20 | Supply chain resilience https://bit.ly/3kJKetE
27 | Consumer buying habits & flavour trends https://bit.ly/3CXMUKJ
28 | Food photography https://bit.ly/3EWVB9Q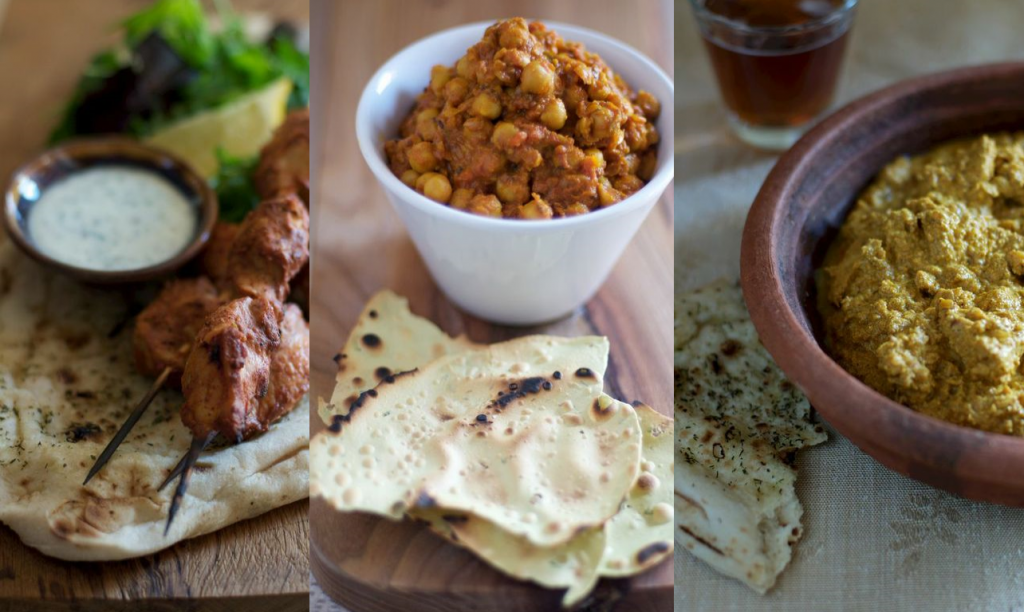 (Food created using Previns' spice mixes and masala pots – lamb kebabs and naan bread, chickpea curry, chicken korma)